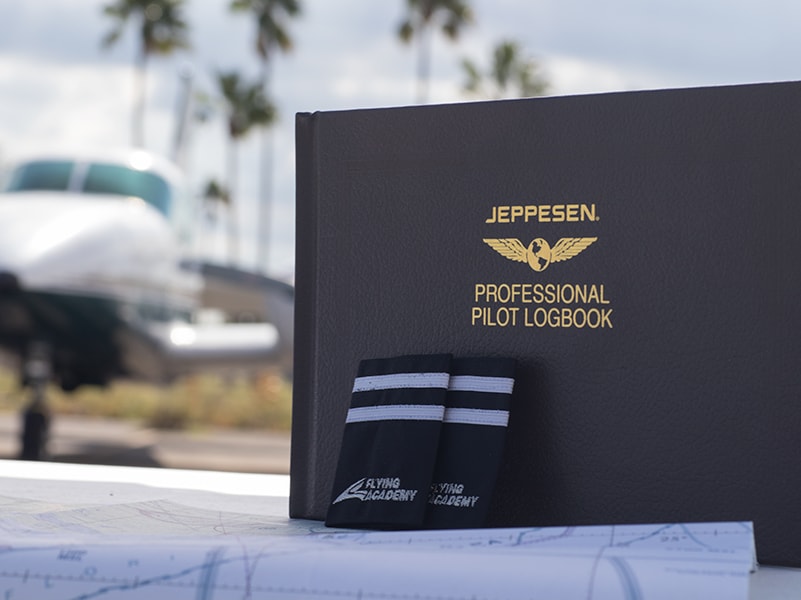 PPL
Private Pilot License is a qualification that permits to act without remuneration as Pilot-In-Command (PIC) or co-pilot on airplanes in non-commercial operations.
CPL
The Commercial Pilot Certificate is a qualification that permits the holder to act as the pilot of an aircraft for remuneration.
IR
Instrument Rating refers to the qualifications that are required in order to fly according to Instrument Flight Rules (IFR).
NR
Night Rating qualification. This qualification allows pilots to fly during night time in Visual Meteorological Conditions (VMC).
MEP
The Multi-Engine Piston rating extends the privileges of a Private Pilot's Licence (PPL) or Commercial Pilot's Licence (CPL) and allows you to pilot the aircraft with more than one engine.
ATPL Integrated
The Airline Transport Pilot License. During the Integrated ATPL(A), you will become a Commercial Pilot, from no flight experience to holding an EASA Multi-Engine Instrument Rating Commercial Pilot License with ATPL frozen.
0-ATPL
From Zero to the Airline Transport Pilot License. The ATPL(A) license is the highest level of aircraft pilot certification, that permits to act as Pilot-In-Command (PIC) of an aircraft in an airline.
This program is designed for students with little to no flying experience and that want to pursue a career in aviation according to EASA regulations.
0-ATPL with US experience
From Zero to the Airline Transport Pilot License with United States experience. The course "0-ATPL with US experience" guides the students through the process of getting their Private Pilot License in the US all the way to the ATPL level.
ATPL theory
The Airline Transport Pilot License theory. During the course, an applicant must demonstrate a level of knowledge appropriate to the privileges of the holder of an ATPL(A) in accordance with the requirements in Part – Joint Aviation Requirements (FCL).
MCC
Multi Crew Co-Operation course is essential to have completed in order to fly as an airline crew member in a Multi Pilot Aircraft (MPA).
JOC
The Jet Orientation Course or Jet Familiarization Course is an advanced training dedicated to future Airline pilots with no jet handling experience.
FI, IRI
The Flight Instructor license allows individuals to provide training to pilots while the Instrument Rating Instructor license allows holders to provide IR(A) training to pilots.
We trust you have more clarity about Flying Academy courses abbreviations from now on. Keep moving towards your goals, aviators!