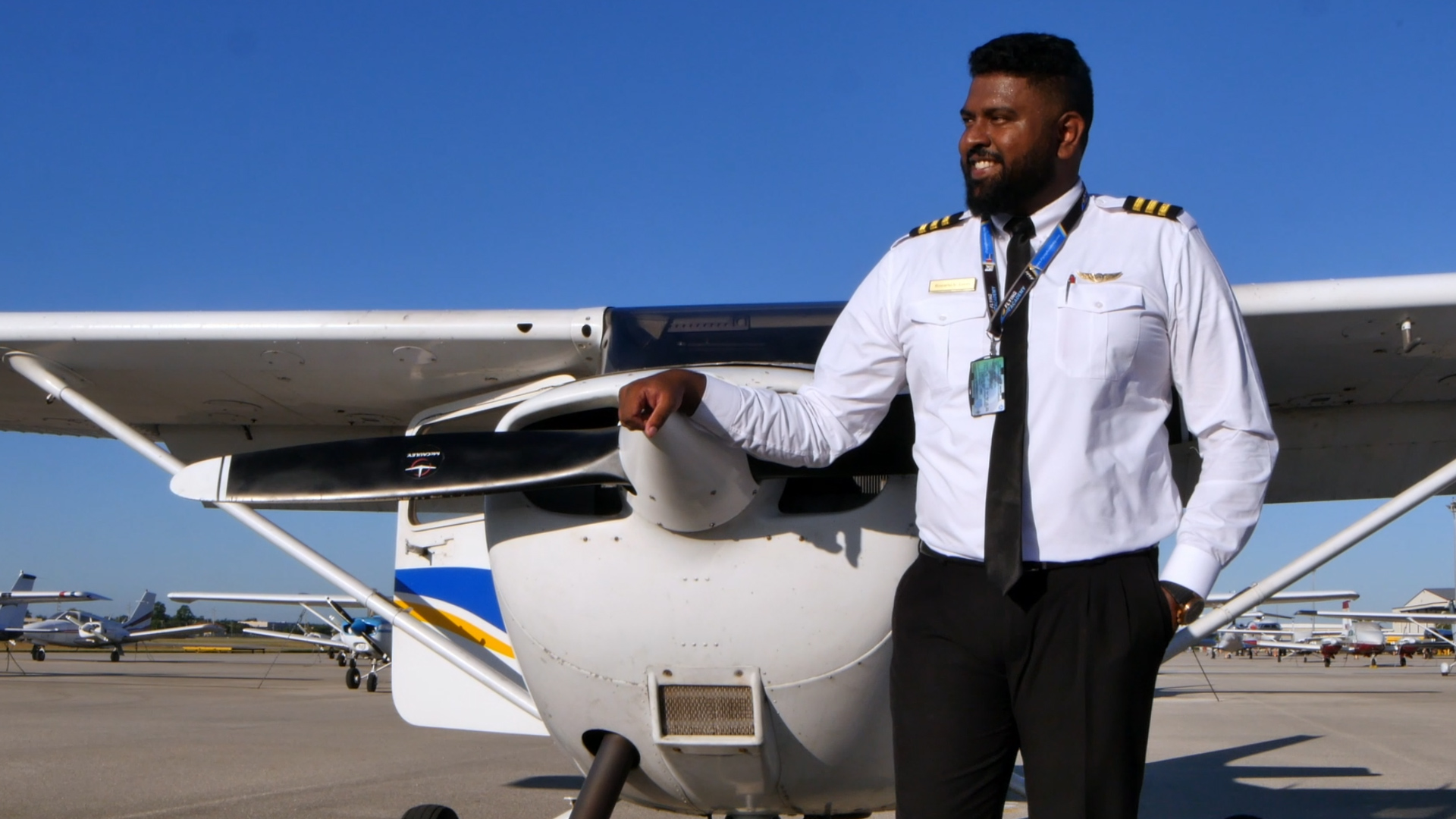 When Rozario was a child, he always dreamed of operating the fastest machine known to man. At the time, with his innocent and creative mind, he thought it had to be a locomotive. However, one day, on the way from India to Singapore, Rozario's dad showed him the largest machine he had ever seen. It was a plane, which had impressed a little Indian boy and exceeded all his expectations. That day he decided to become an aircraft pilot! Did he make his dream come true? Watch the video below:

"As soon as I landed, I could hear people clapping for me from the tower", – that day Rozario truly felt the acknowledgment that he's right where he's supposed to be, doing exactly what he needs to do. He also knew that he achieved something that a lot of people dream of.
"Flying Academy, happens to be in Miami, gives you an opportunity to fly in a good day. They have a system that they follow. Up from booking your aircraft to set you up on the day that you wanna fly. This is something that you would get used to when you go to an airline." This is one of the many major reasons why Rozario chose to become a professional pilot with Flying Academy in the USA.
Rozario's motto, not only as a pilot but as a person is:
"Do it! Chase it! Get there! Grab it! Have fun!"
We couldn't agree more!