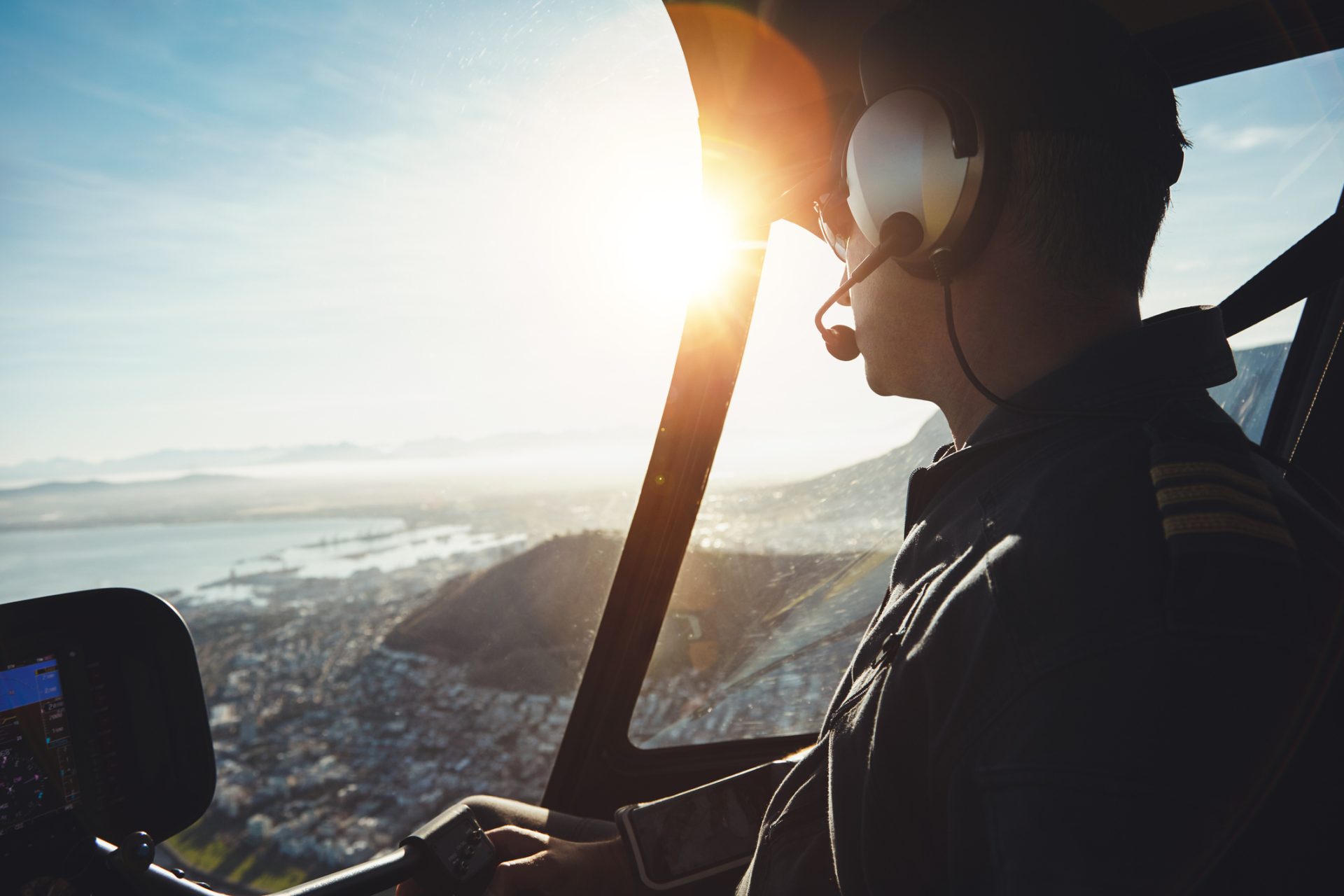 As the name implies, it's an assessment and that means that you are there to be assessed – If you look up this word in a dictionary it will read: "To determine the value, significance, or extent of; appraise." And this is where your part comes into play, writes Flying Academy student Matteus Kostrzewski who recently went to Ryanair interview and got accepted in the cadet program.
Let's first talk about what most companies are looking for, especially for you as a low hour pilot. The only time a company will want to hire a pilot with low hours is because of one reason; they want to see that you are able to conduct further training with them. An additional reason beyond this point is the "pay it yourself" type rating scheme, but since this has nothing to do with skill and only how deep your pockets go meaning that It has nothing to do with the selection process. The assessment is usually divided into two parts, an interview with technical and non-technical questions and a simulator assessment.
So, how do you show your value? Let's divide this into steps of what you learned during your ab initio to ATPL course:
Good Airmanship
It might sound weird, but good airmanship is equally important on the ground as in the air. The word basically means 'common sense' and 'show respect to others' in aeronautical lingo. So how do you show this? Well remember that you are always being watched and judged, no matter an interview or not.

Show good comradeship to your fellow assessees and somebody will notice. I would say that this is expected from any Pilot, no excuses.

Demonstrate good CRM and MCC skills
This is an additional course which you most certainly must have taken before an interview (for the European market). The MCC course is all about how to behave in a multi-crew environment, the certificate lasts forever and should last equally as long in your mind. The trick here is not that complicated, when you are a PNF (Pilot Not Flying) during the simulator part of the assessment, do as much as you can to help the guy or girl who is concentrating on flying the aircraft as a PF (Pilot Flying). And vice versa, when you are the PF and you feel overwhelmed, ask your PNF to help you with a certain task, as the name implies; Crew Resource Management or CRM. Remember, you will be assessed in both roles as a PF and PNF, so flying skills are only half of the story.

And remember, Checklists, Checklists, and Checklists!

Briefings
There are two parts here; the briefing performed by the assessors and your own briefing(s). The former part is usually conducted by a group meeting at the start of the day, pay attention to the details which might come in handy, for example, the pitch and power values of the simulator. This information could also be available in a briefing pack which is normally distributed to the assessees before the interview which includes instructions about the simulator and how the assessment day will look like. It is very important to read and rehearse this information. The second part, your own briefings, is dependent on who you will fly the simulator part with. If this is somebody you don't know, which is the most common case, you will have to synchronize your MCC skills with his or hers with a pre-briefing and make sure you are both confident with the written procedure from the briefing pack.

So when you call for a DODAR, make sure that they are on the same page.

Briefings inflight are discussed in the next point.

IFR knowledge
"Intercept QDM 226 to LPL NDB, follow the published holding procedure and call me when ready for an ILS DME approach for runway 27" – Did you get all that? Well you should, because this is what you are going to do in the simulator. This added with a bit of emergency, but that is more MCC, CRM oriented. A good way to prepare is to study all the possible IFR approaches and procedures which you might get. If this information is not available, then study any IFR plate, preferably a Jeppesen IFR plate since they are the most common. Another strongly recommended method is to do some FNTPII or higher simulator session on the type of airplane which is flown by the company in question. There you can practice approaches, interception of radials, and other fun things like flying an NDB holding in heavy gusts, this will definitely boost your confidence and give you an edge over others who have not done any simulator time prior. In IFR you were also taught to do the briefings, and there is no exception. Always perform a briefing as you would do normally, it makes sure you and your partner are on the same page and that all the relevant NAVAIDS have been tuned.

And once you're done, ask if they have any questions, just to add in point number 1 and 2 again.

Technical knowledge
Finally, but not least, is technical knowledge. Remember the time when you did all your ATPL exams and how you were so happy that you never had to do any more questions again? Well, you were wrong, because now comes the time when you have to remember most of it again. And this is exactly why you did all that heavy theory before. If you did the ATPL just to get rid of it, you did it all for the wrong reasons. To rehearse, there are a number of books and online sources to go through but I'll give you the most common ones; Ace the technical pilot interview 2nd edition (ISBN 0071793860) is a book you have probably seen before and is a good way to see which questions that you can expect during an interview. A word of warning though, this book contains a few factual errors and should always be backed up by other sources such as the books you used to read for your ATPL exams.EU-OPS and PANS-OPS (doc 8168) are good for brushing up on e.g. holding procedures or what are the required fuel policies for an IFR flight between point A and B. Not to mention the ICAO Annexes. For example, Annex 2 Rules of the Air contains the IFR lost communications procedure, a frequently asked question. Basically, the question you will be asked won't be the most complex ones, and your answers are expected to be brief, but you have to demonstrate that you know them. The technical questions might also include questions about the airplane you are applying for, so make sure you have some knowledge in that area like engine types, dimensions, range etc. During this interview you will also be asked a couple of personal questions like "why would you like to fly for us?" and "name three positive and negative things about yourself". This is just something you have to expect and be ready to give an answer to. Just be honest.
Wear your best suit and tie
And maintain professionalism throughout the day, for yourself and as a representative from your flight school for the sake of future students to come.
I wish you the best of luck!
Flying Academy Student Pilot Matteus Kostrzewski