New Piper Seminole in Miami
The latest addition to Flying Academy's modern fleet in Miami, Florida is the Piper Seminole. The Piper PA-44 Seminole is a multi-engine aircraft that is the perfect option for both personal and flight training use. 
Capacity:

3 Passengers + 1 Crew member

Maximum Take-off weight:

3,800 lb (1,724 kg)

Fuel Capacity:

110 US gal (92 imp gal; 420 L), of which 2 US gal (1.7 imp gal; 7.6 L) are unusable.

Propellers:

2-bladed Hartzell fully-feathering metal constant-speed propellers which are 6 ft 2 in (1.88 m) in diameter.

Maximum speed:

193 mph (311 km/h, 168 kn)

Cruising speed:

187 mph (301 km/h, 162 kn) (75% power)

Stall speed:

68 mph (109 km/h, 59 kn) (flaps down) CAS
It clips along at 162 ktas at 20 gph and is extremely durable given its all-metal construction.
Time Building and Rental for Leisure
The Time Building packages and offers at Flying Academy Miami makes it the perfect opportunity for students and aviators to soar the skies of Florida all the way to the Caribbean beaches and the Bahamas with the all-new Piper PA-44 Seminole. The offers include and are not limited to airport arrival pick-up, discounted prices on aircraft rentals, free accommodation packages, etc. The multi-engine aircraft is also available for personal rental use for those aviation enthusiasts who wish to spend their vacation up in the clouds! Flying Academy offers special rental rates to ensure all our customers are satisfied and enjoy their summer vacation to the fullest.
Flying Academy is a global flying training school. Flying Academy has over 35 years of experience in the field of aviation training in the US alone. The Academy is authorized in Europe by the Civil Aviation Authority as an EASA Approved Training Organization and in the USA by the Federal Aviation Administration (FAA). Many of our instructors are highly qualified current or former airline pilots.
Flying Academy's fleet consists of over 42 aircraft spread throughout the United States of America and Europe, with three bases established in Miami and Los Angeles and three more in the Czech Republic and Austria, respectively.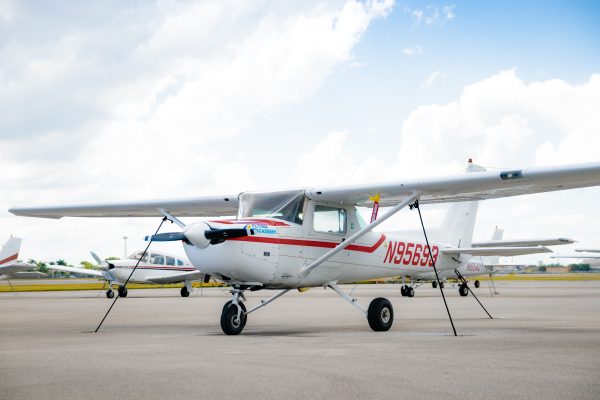 The Cessna 152 is a two-seat, fixed tricycle gear, general aviation airplane, used for primary flight training, time building, and personal flying. The Cessna 152 is the most popular two-seat trainer.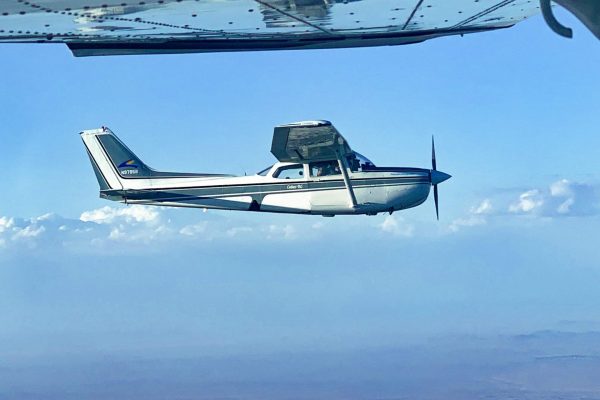 The Cessna 172 R/S is a single-engine high-wing and fixed gear four-seater aircraft. The R/S model is a newer model and with a more powerful engine and better climb performance.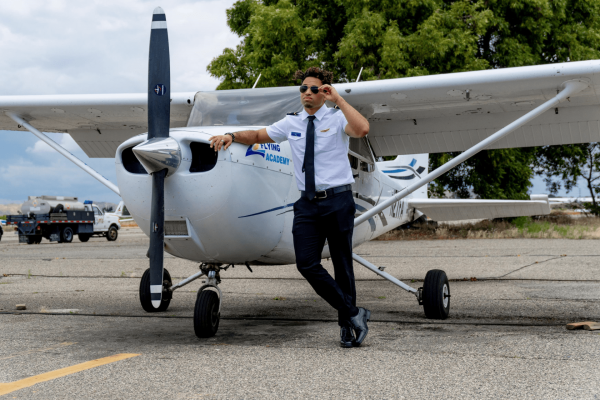 The Cessna 172 RG with its retractable gear is faster, more aerodynamic than other models, and capable of reaching up to 130 KIAS. Its constant-speed prop allows the engine to run at a slower RPM, resulting in a quieter flight.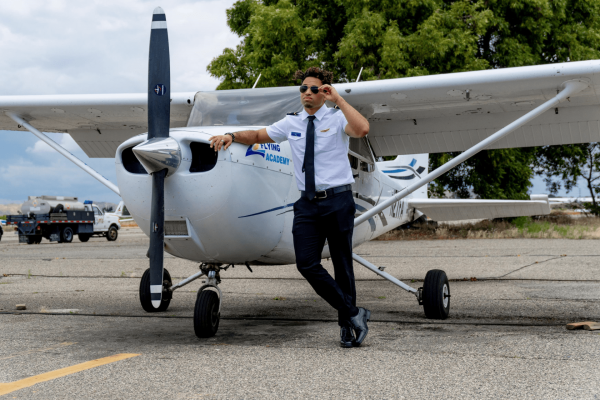 The Cessna 172 SP is a single-engine high-wing and fixed-gear four-seater aircraft with a Garmin G1000 avionics suite.