C172 SP G1000
The Cessna 172 SP is a single-engine high-wing and fixed gear four-seater aircraft. The 172 SP Glass Cockpit is perfect for instrument training and is a favourite. The flight deck is powered by the Garmin G1000 avionics suite.
Price starting from $179hr.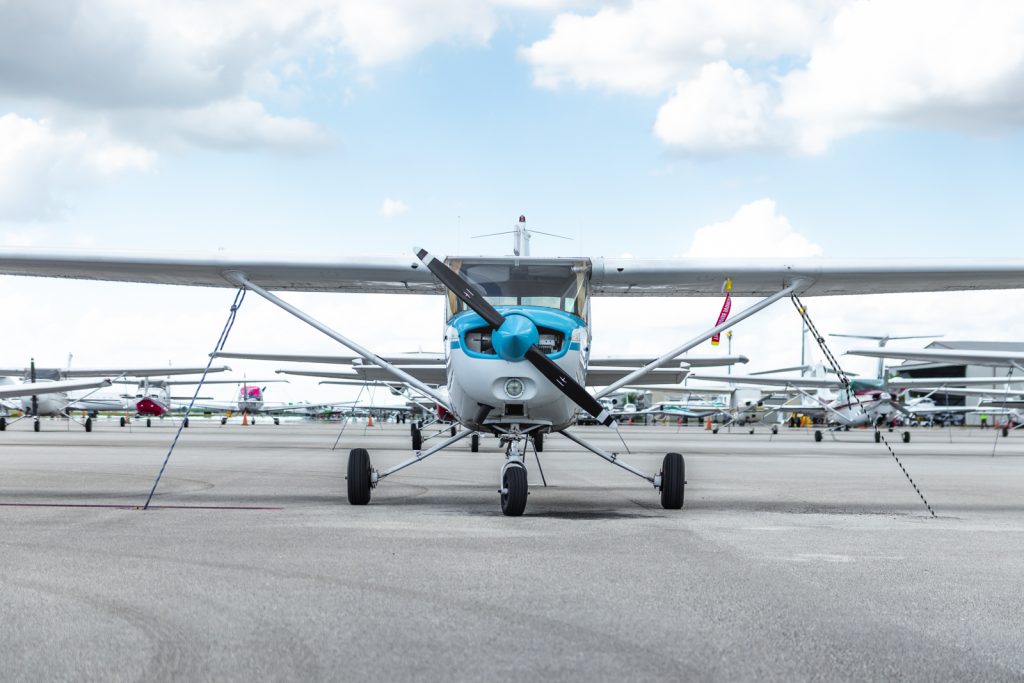 Speed: 110 kn
Max Weight: 2755.77 lb
Length: 27.62 ft
Engine: Single
Range: 610 NM
Seats: 4
The Cessna 172SP is designed to be easy to fly and is durable. It is equipped with Garmin G1000 Avionics.
It is certified in the normal and utility category. Though not designed for  aerobatic flight, though some maneuvers are permitted as per the aircraft's POH. The aircraft is equipped for day VFR and may be equipped for night VFR and/or IFR.
The G1000 system is an integrated flight control system that presents flight instrumentation, position, navigation,
communication and identification information to the pilot through large-format displays.
Primary Flight Display (PFD)
Multi Function Display (MFD)
Integrated Avionics Unit (IAU)
Air Data Computer (ADC)
Audio System with Integrated Marker
Beacon Receiver
ADS-B/FIS-B Data Link Transceiver
Mode S Transponder