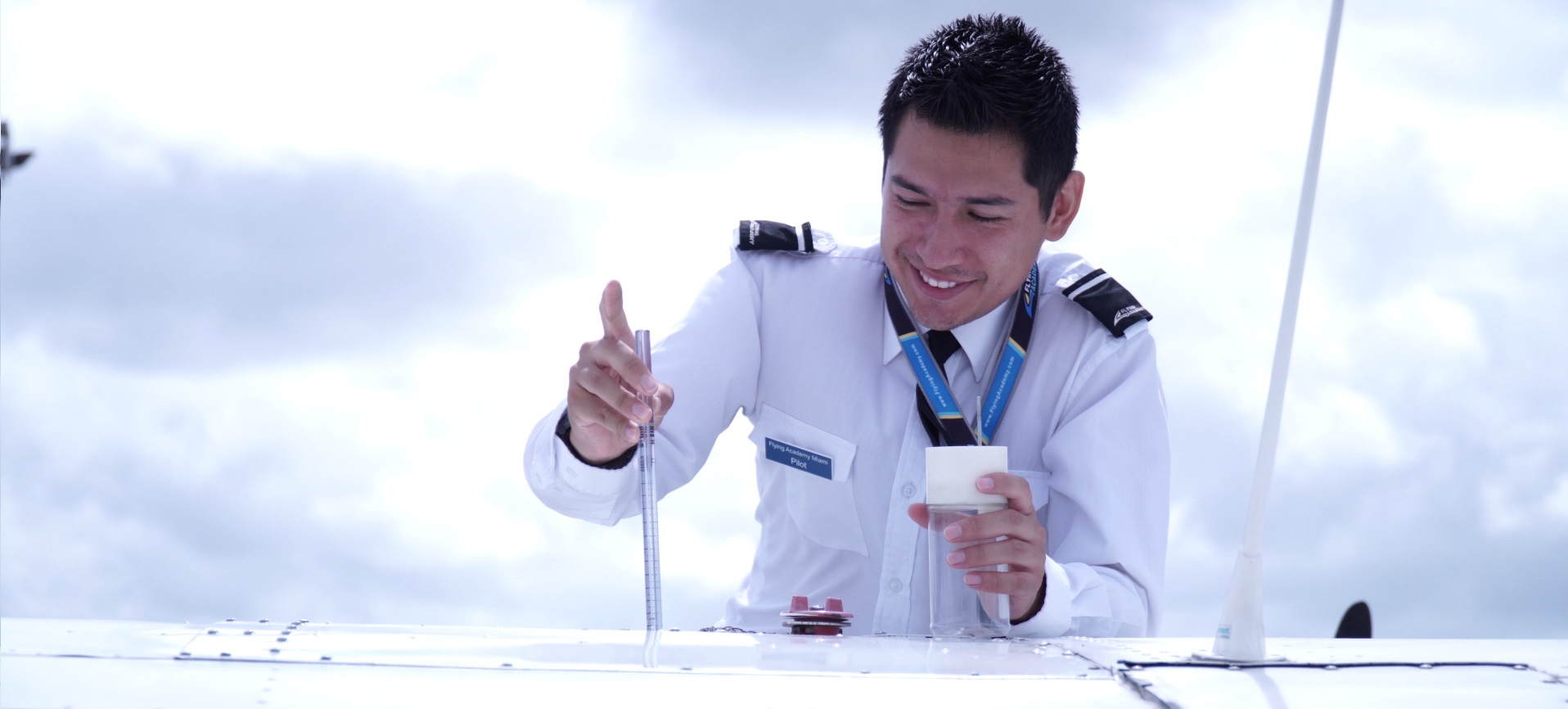 "I was almost crying when I was taking off for the first time when I was doing my solo, hey Jose come on you can not cry here at this moment, that was good, I like to tell that story."
Hello Everyone, My name is Jose Vaca,  I'm from Colombia I'm 26 years old, I'm doing my from FAA 0 to CPL, my private pilot course, at Flying Academy Miami. Since I was a kid I was always dreaming to travel all around the world, and I think it is not a better way to do it, that being in the cockpit when you are in the aircraft. Some people are dreaming just to go to the airlines, but my real dream is going to the airspace, so I know that I have to be in the airlines from 5 to 10 years, and then I can apply to the NASA, so the sky is not the limit but it is the beginning for me.
What I think makes a pilot the best pilot, is that the pilot is always learning. When you feel that you already have learned everything you find another thing and another thing…
I always like to say that anyone can learn how to fly, but only the people that has nerves of steel, is able to go to the airlines, because we are constantly training for emergencies like if we have radios broken, or if an engine pump fails, or in the worse case scenario, that the engine lost, you have to land the plane safely. You can drive your car and it is still in the ground, but if you lost the engine in the air, you are the only one that can save your own life, so the best pilot is the one that is always learning how to succeed when something happens on the air.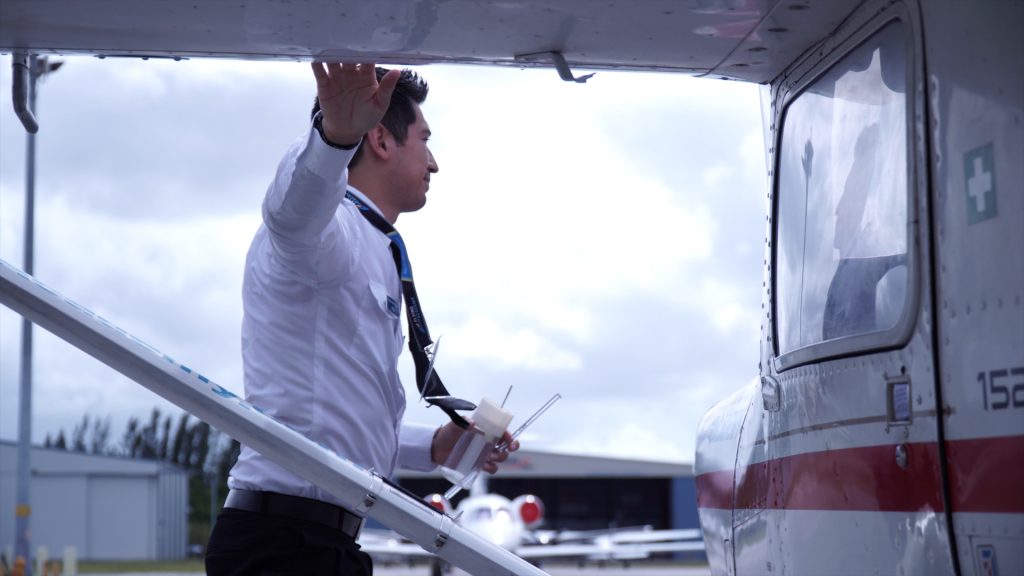 What I like the most about Flying Academy, is that they know what they are doing. You just feel like you are in the airlines, they set goals for professionalism, they have high standards of maintenance, so whenever you are going to fly you know that the aircraft is in airworthy conditions. People in front desks, administrative people, oh, what I like the most is, instructors, are the best, yeah they are friendly with you, they know what are they talking about, they are amazing instructors here, and the student community here is all over the world. Normally on the weekends here in Miami, I come to school, yeah, for real you have to study a lot.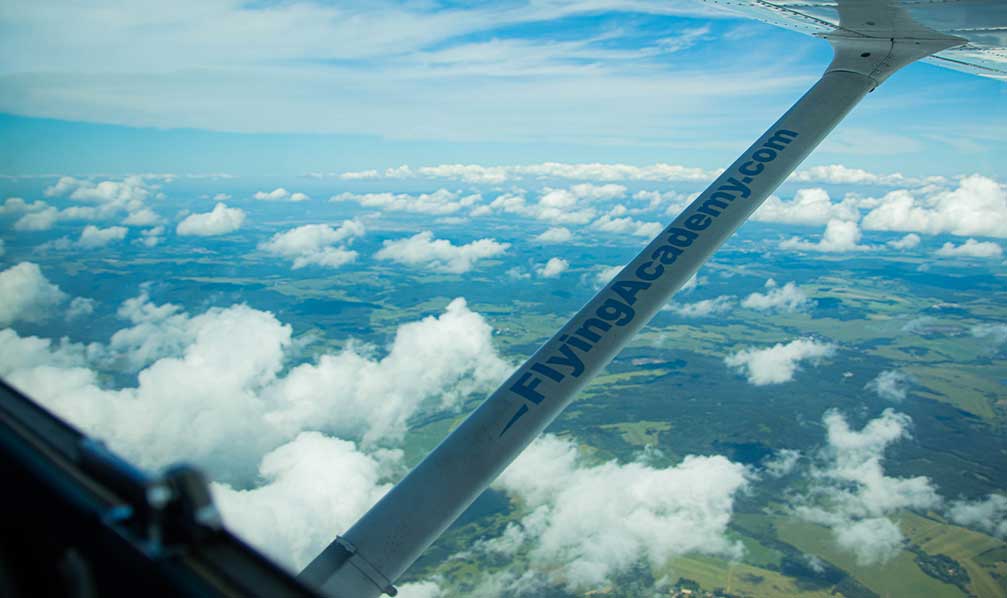 The best advice that I can give to someone that is thinking to become a pilot, first of all, speak english, like I know some friends of mine that had came to the school, but they doesn't really speak good english, so they spent more of the time trying to translate things, and no concentrating in what the lecture is about.
The second thing is go flying before coming here, like, you have to experience for yourself, if you like how it feels, when you are doing some maneuvers. I have some friends, that have thrown up, because you are experiencing some G's in your stomach, in your body and as I said before it is not something for everyone. You have to have nerves of steel, you have to really like it, to know that you wanna be a pilot. It is not fancy that, hey I have the uniform, I look nice, I know that everyone is going to love me, but if you dont like to plan your flight plan, if you dont like to speak to ATC, if you dont like to follow procedures, if you dont like to memorize, what are you going to do when you have an emergency? Don't do it! Once again you have to study a lot in aviation, it is not something fancy, you have to study a lot, in fact, it is hard work and dedication what gives you wings.
@VacowJimenez