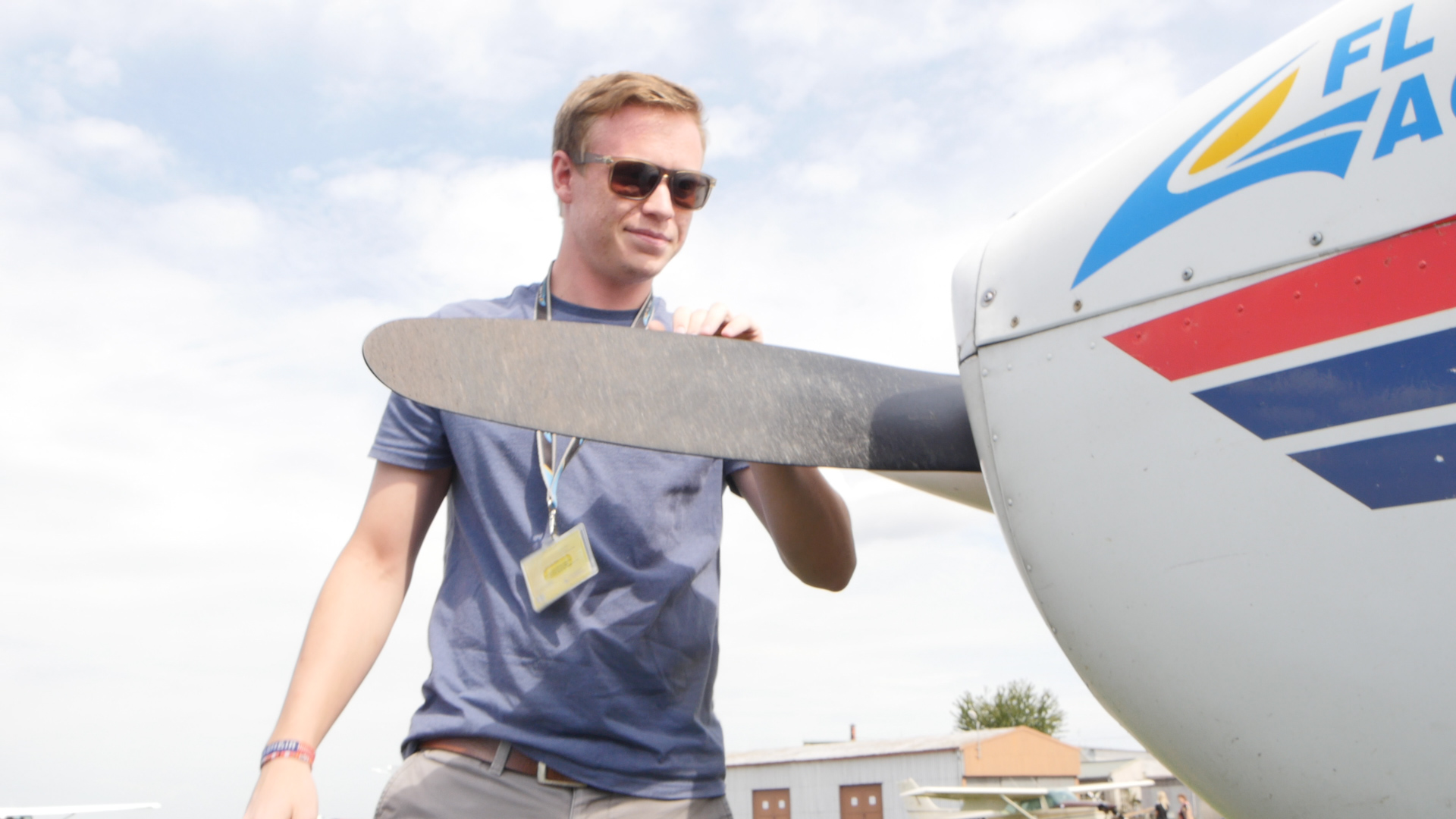 Every pilot remembers his/her first solo flight. You might feel happy, full of pride, confident or even doubtful. Our student pilot Martin from the Czech Republic shared his first solo flight experience with us.
"It was a little bit scary. I was thinking, what the hell am I doing here?". In other words, the excitement was quite overwhelming for Martin to stay at the cockpit. However, a burst of confidence came later: "When I landed, I was like, yes! I can fly an aircraft by myself and I don't need to have anyone next to me."
To see more into Martin's perspective on this experience, watch the video below:

We asked Martin how he went about choosing a flight school that he thought was right for him. He answered that he had a couple of meetings with different representatives of flying schools. Martin highlighted some of the best features of Flying Academy, which influenced his decision making:
approach
international environment
a lot of English speakers
a real experience of a pilot
friendly and helpful environment
Above all, he added: 'This is exactly, how I liked to be!"
Martin's motto not only as a pilot but as a person is:
"If you are thinking about becoming a pilot, if you want to do it – try it! Because if you don't try it, you will never know if you would be good or not."
We couldn't agree more!